Let's get our facts straight. Carpet cleaning is important, but as long as it is done correctly. The right way is related to the methods, products used and frequency. Do you know how many people are under the impression that taking care of carpets simply means vacuuming once a month? This is hardly the case, especially if you have kids, spend time in the house, have visitors often, dine daily at home, and have two-three dogs and a couple of cats. The first thing you must understand is the significance of having the carpets cleaned. Once you grasp that, it might be easier for you to understand how to do the task right.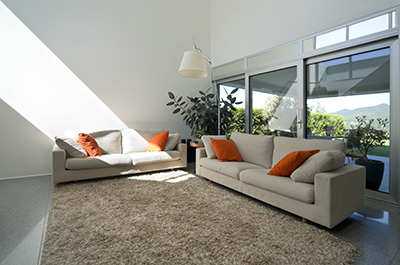 The importance of keeping carpets clean
The point of cleaning the carpet floors is to have a clean home and not simply for appearance purposes. Having a nice looking house with stain free floors is nice, but your health counts more. It's probably no news to you that indoor air quality is twice worse than the environment outdoors. When you are in the open space, breathing dust and mildew doesn't affect your health. Sick homes might have a terrible impact on your respiratory system and eyes. Allergy-free homes protect you from skin irritations, cough and asthma attacks. Airing the house is essential but if the carpets are dirty once the windows are shut, you'll have trouble breathing right again.
The purpose of carpet or rug cleaning is to remove dust, pet fur, your hair, food stains, dirt and muddy shoe prints. Dirty spots enable the fast multiplication of bacteria and air-borne allergens. Can you take a wild guess where all these contaminants and over-accumulated dust ends up to? Yes, you guessed right: in your lungs. That's when all your health problems begin. Wondering about skin irritations? That's simple, too. When you sit where your dog sat and come in contact with pet hair or fabrics contaminated with pet urine, your skin is affected. That's why cleaning sofas is also vital!
With proper carpet and upholstery cleaning, you will notice a difference in the way you breathe and your house will smell good, too. If stains won't come out, don't abandon your efforts. In fact, the best way to keep carpets clean is to take care of stains as soon as you drop wine, coffee or chocolate. Vacuuming carpets is significant, but not enough. First of all, you should vacuum at least once a week. If you have rugs, occasionally vacuum both sides. Fibers should also be steam cleaned so that dust will be effectively lifted from the bottom parts of the carpet. Keep in mind that soaps containing chemicals might remove stains but will harm your health. Prefer ecofriendly products or just white vinegar mixed with water. Think practically and follow your nose. Dirty carpets smell bad and that's the last thing you want for your house!